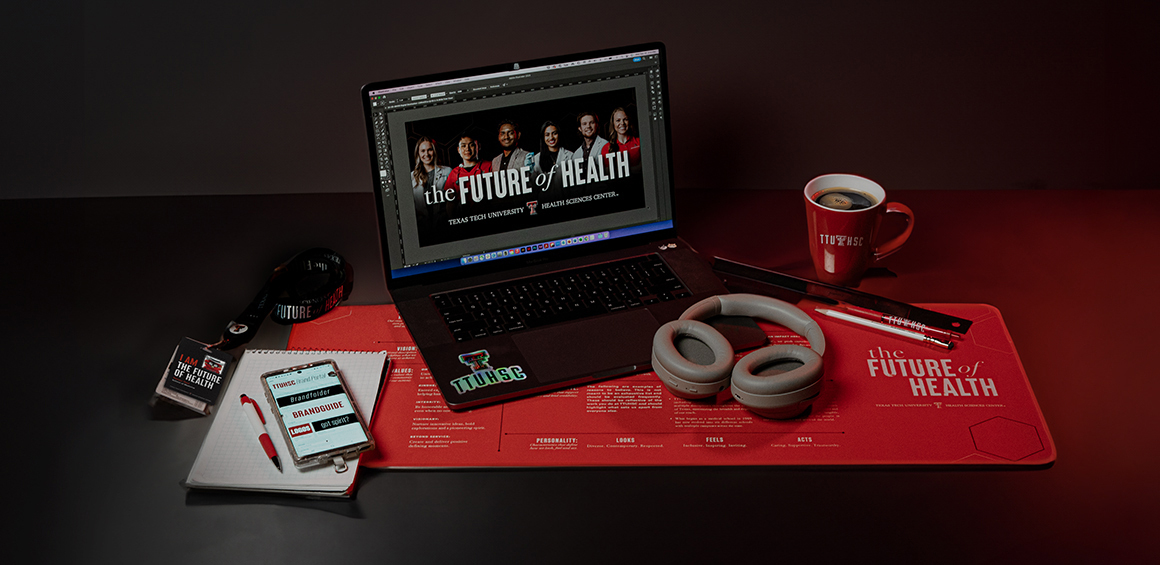 TTUHSC Brand Center has evolved.
The TTUHSC brand is more than a logo and school colors. It's what students, team members, alumni, external stakeholders, peers and the greater community understand as the heart of our organization. Our brand identity is how we think, feel and respond when we encounter anything and everything TTUHSC.
As you step into the future of health, these resources are available to you.
Logo assets | Campus photography | Stock photography | Color guides | Marketing templates
Communicating who we are and what we stand for is vital to TTUHSC's continued recognition and growth. This guide outlines the system that was created to help ensure all parts of the university are working together to communicate with a unified image and voice in Texas, across the nation and around the world.
Shortcut for direct access to
TTUHSC Primary Logos.
Looking for a spirit arch?
Click here for direct access to the complete collection of spirit arches.
Looking for Texas Tech Physicians brand assets?