Faculty Profiles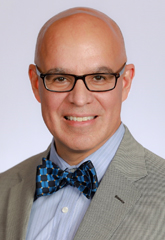 Dr. Joehassin Cordero
Professor of Otolaryngology and Chairman of the Department of Otolaryngology, and a Board Certified Head and Neck surgeon specializes in the treatment and surgical care of patients dealing with common ENT issues to more complex surgical problems, such as cancer of the head and neck, facial trauma and reconstruction, voice and airway disorders, and many hearing and speech issues. A 1994 graduate of Eastern Virginia Medical School, Dr. Cordero completed his Otolaryngology Residency at the University of South Florida in Tampa in 1999. Dr. Cordero joined the Texas Tech University Health Sciences Center that same year as a Faculty Surgeon in the Division of Otolaryngology. The Division transitioned into a full Department on September 1, 2015 at Texas Tech University Health Sciences Center with the addition of more faculty and significant growth in the clinical, research, and educational aspects of the Department.
Dr. Joshua Demke
Professor of Otolaryngology, Dr. Demke joined Texas Tech Physicians in 2009. Dr. Demke completed his medical school education at Texas Tech University Health Sciences Center in 2003, and went on to complete his Surgical Residency in Otolaryngology/Head and Neck Surgery at UNC Chapel Hill, North Carolina in 2008. He is a Fellowship-trained surgeon in Facial Plastic and Craniomaxillofacial Surgery through the American Academy of Facial Plastic and Reconstructive Surgery from SUNY Upstate Medical University in Syracuse, New York. Dr. Demke, specializing in pediatric and adult congenital deformities, has specialized interest in Cleft and Craniofacial Surgery, Ear Surgery, Nasal Surgery, Eyelid Surgery, Jaw Surgery, and in reconstruction of facial defects from traumatic injury. In addition to these special interests, Dr. Demke provides multiple facial cosmetic procedures to improve the effect of aging, including Botox treatment.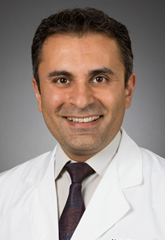 Dr. Yusuf Dundar
An Assistant Professor of Otolaryngology, Dr. Dundar joined Texas Tech Physicians in September 2019. Dr. Dundar completed his medical school education at Hacettepe University in 2007 and completed his otolaryngology residency in Yildirim Beyazit Training and Research Hospital in 2012. Dr. Dundar completed his fellowship in head and neck surgical oncology and microvascular reconstructive surgery from Wayne State University. Dr. Dundar specializes in all aspects of head and neck oncology, including cutaneous malignancies, salivary gland cancers, thyroid cancers, mucosal head and neck cancers. He also performs complex microvascular reconstruction of the head and neck as well as Transoral robotic surgery.
Dr. Winslo Idicula
An Associate Professor of Otolaryngology, Dr. Idicula joined Texas Tech Physicians in 2016. Dr. Idicula completed his medical school education at Texas Tech University Health Sciences Center in 2010, and completed Residency in Otolaryngology Head and Neck Surgery at the Ohio State Wexner Medical Center in 2015. He is a Fellowship-trained surgeon in Pediatric Otolaryngology from the Children's Hospital of Colorado. Dr. Idicula specializes in the complete treatment of ear, nose, and throat disorders for the pediatric population including airway evaluation/reconstruction surgery, cleft lip/palate, congenital masses, pediatric endocrine surgery, ear surgery, sleep disorders, sinus surgery, and voice disorders/velopharyngeal insufficiency.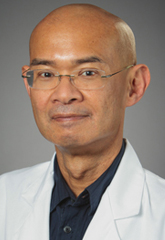 Dr. Tam Nguyen
A Professor of Otolaryngology, joining Texas Tech University Health Sciences Center in 2005 and graduating from Wayne State University in Detroit, Michigan in 1998. He completed his Otolaryngology Residency in 2003. Dr. Nguyen is a Fellowship-trained surgeon in Otology and Neurotology from Northwestern University in Chicago, Illinois and in Head and Neck Reconstructive Surgery and Advanced Rhinology from Rush University. He is also completing a PhD in electrical engineering specializing in wireless and wearable biosensors technologies.
Clinical Faculty Appointments
William Fell, M.D.
Dr. William Fell completed his Ear, Nose & Throat specialty training in 1997, having trained at Parkland Hospital in Dallas, Texas from 1991-1997. He grew up in Anchorage, Alaska, attended college at The University of California, Santa Barbara and medical school at Oregon Health Science University in Portland. Since completing his residency training, Dr. Fell and his family have traveled and practiced in Wyoming, Alaska, Guam and Delaware.
Dr. Fell's travels, different work environments and patient experiences have allowed him to develop knowledge, experience and a multitude of different subspecialties in the field of ear, nose and throat. Not all ENT problems have a simple solution. Dr. Fell has extensive experience performing surgery for chronic ear disease including cholesteatoma, and he is skilled in complex and revision sinus surgery. Dr. Fell also has a great deal of experience providing surgical treatment for head and neck tumors and cancer.
Stan Potocki, M.D.
Dr. Potocki graduated from Baylor University in 1990. He received his medical degree from Texas Tech University Health Sciences Center in 1994. After completing his Otolaryngology Residency, he and his family moved to Lubbock. Dr. Potocki chose the Ear, Nose and Throat specialty early in his training. He quickly became interested in the complexity of the anatomy and function of that part of the body. He finds the variety of ENT practice to be very satisfying, including the ability to help people of all ages. Quickly relieving a child's ear infection with tubes, or lessening sore throats by tonsillectomy is rewarding. Improving quality of life for patients by helping with voice disorders, dizziness and sinusitis also makes his work enriching. Dr. Potocki has been excited to incorporate recent advances in sinus surgery by adding balloon sinuplasty to his practice. This has allowed more patients to be treated in the office with less discomfort and a shorter recovery period compared with other sinus surgery techniques that require general anesthesia.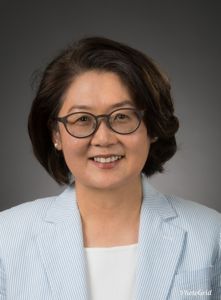 Sue Ann S. Lee, Ph.D., CCC-SLP
Adjunct Professor of Otolaryngology and Professor of Speech-Language-Hearing Sciences, and a board certified speech-language pathologist specializing in the assessment and treatment of pediatric speech sound disorders and children with cleft palate. Dr. Lee completed her doctorate in Communication Disorders at the University of Texas at Austin and a post- doctoral fellowship at the Callier Center at the University of Texas at Dallas. As an internationally well-known researcher, Dr. Lee was selected as a Fullbright US Scholar in 2019 to teach at Hue University of Medicine and Pharmacy, Vietnam and the President of Asia Pacific Society of Speech, Language, and Hearing 2022-2023. Her current research interest lies in the efficacy of telepractice service delivery model for children with cleft palate funded by the National Institute of Dental and Craniofacial Research (NIDCR). Dr. Lee received a Chancellor's Council Distinguished Research Award in 2014 and SHP Dean's excellence in Research award in 2018 and 2022.
James C. Wang, MD, PhD
James C. Wang, MD, PhD, is a Research Assistant Professor in the Department of Otolaryngology at the Texas Tech University Health Sciences Center (TTUHSC). Dr. Wang received a BS degree in Biomedical Engineering from the University of Rochester, Rochester, NY in 2005. Afterwards, he worked at a startup biotechnology company, Nanospectra Biosciences, in Houston, TX, developing gold nanoparticles for treatment of head and neck cancers. During his tenure at Nanospectra, he was appointed as Visiting Scientist at MD Anderson Cancer Center in Houston, TX in Experimental Radiation Oncology. He then moved on to the TTUHSC in Lubbock, TX, and under the guidance of Abdul N. Hamood, PhD, completed his doctoral training in Immunology & Infectious Diseases in 2014 and was subsequently appointed as Research Assistant Professor to the Department of Otolaryngology. He completed his doctorate in medicine as well at TTUHSC in 2016. His research interests include biofilms associated with infections in the head and neck region, cleft lip and palate, and MOHS reconstruction.