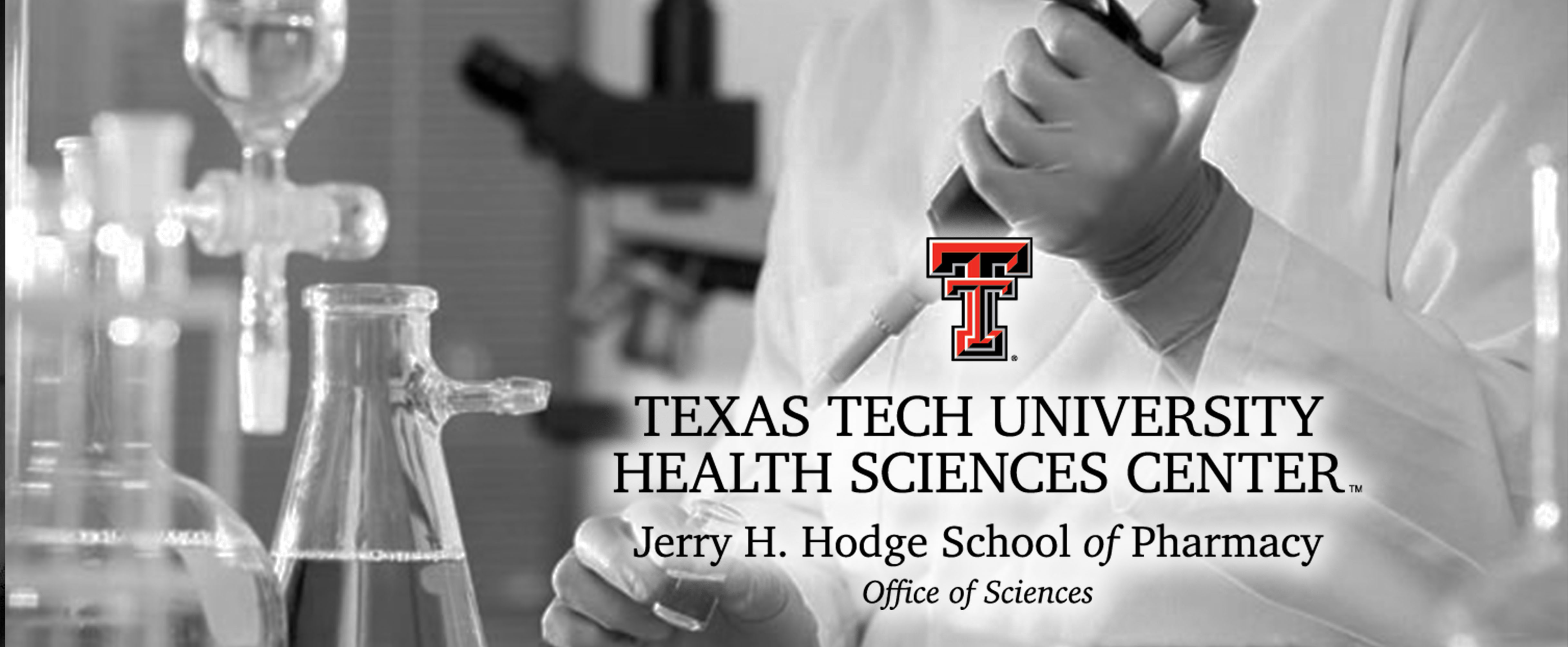 The Office of Sciences is available to all faculty on each of the four TTUHSC School of Pharmacy campus sites: Amarillo, Abilene, Dallas/Fort Worth and Lubbock. Our purpose is to act as a resource for the granting process, facilitate research and administer internal research programs.
The Mission of the Office of Sciences at the TTUHSC School of Pharmacy is to coordinate the school's research needs with our state-of-the-art scientific and technical support and to promote and accelerate research grant applications and new award set-up.
SOPOfficeOfSciences@ttuhsc.edu
Facebook | Twitter | Instagram
School of Pharmacy Core Laboratories
Research growth at Texas Tech University Health Sciences Center requires access to and support of appropriate cutting edge core equipment that is the catalyst for research. The University and the School of Pharmacy have invested substantial funds in critical core research equipment.
These core facilities are available for all researchers.
TTUHSC Research Links:
---
---
Faculty Recognition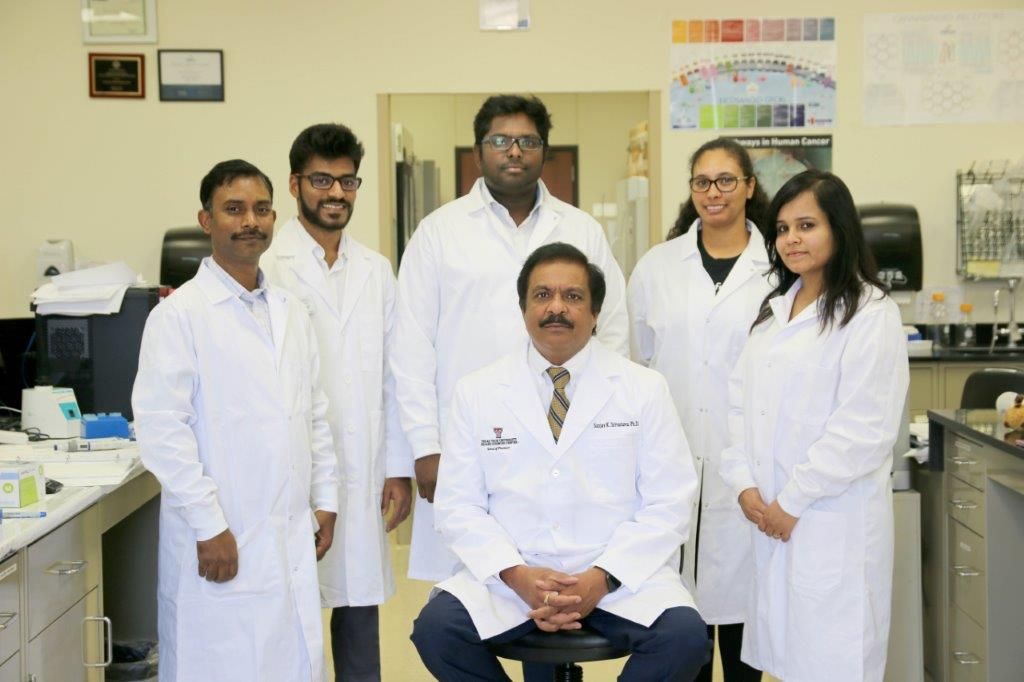 Sanjay K. Srivastava, Ph.D. and lab members
The repurposing of Pimavanserin, a 5-HT2A agonist approved by the FDA in 2016 for treatment of Parkinson's disease psychosis, is just one example of the impactful research coming out of the Texas Tech University Health Sciences Center at Abilene by Dr. Sanjay K. Srivastava and his team of researchers in the Department of Immunotherapeutics and Biotechnology.
For more information on Dr. Srivastava's work on a new therapeutic approach to pancreatic cancer, check out the link below: https://lnkd.in/gR3aFHuz
Follow us at Research Commercialization at Texas Tech to stay up-to-date on all of the innovative technologies being developed out of the Texas Tech University System!
Read More: Click Here
---
Hiranmoy Das, Ph.D. has been elected as a Fellow of the American Heart Association (FAHA) conferred by the Council on Basic Cardiovascular Sciences (BCVA) of AHA. Congratulations! Read More..

---
Dr. Das speaks with Eye on Vision about TTUHSC technology leads successful clinical trial to treat dry eye disease. Eye drops derived from corneal epithelial stem cells used to treat condition.
LISTEN to the PODCAST
High Impact Publications

Dr. Hiranmoy Das, Professor in the Pharmaceutical Sciences Department, recently got accepted to published, "Epigallocatechin-3-gallate inhibits osteoclastic differentiation by modulating mitophagy and mitochondrial functions" in Cell Death & Disease, a publication from Nature Publishing group. (Impact factor: 9.705)
Dr. Hiranmoy Das, Professor in the Pharmaceutical Sciences Department, and his laboratory recently published, "KLF2 regulates dental pulp-derived stem cell differentiation through the induction of mitophagy and altering mitochondrial metabolism". To define the regulatory role of Kruppel-like factor 2 (KLF2) during osteoblast (OB) differentiation of dental pulp-derived stem cell (DPSC)s, herein, we show that the levels of KLF2 and autophagy-related molecules were significantly increased in differentiated cells. Gain-of-function and loss-of-function approaches of KLF2 confirmed that KLF2 modulated autophagic and OB differentiation-related molecules. In addition ... (READ ARTICLE) (Impact Factor: 9.986)
Department Contact Address:
TTUHSC School of Pharmacy
Office of Sciences
1406 S. Coulter St.
Amarillo, Texas 79106