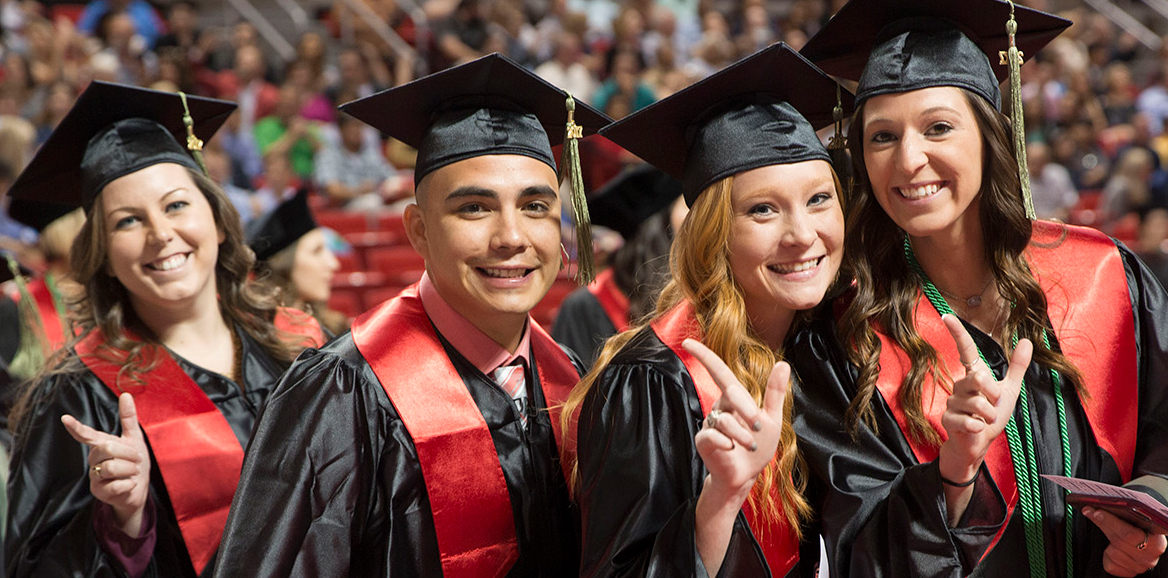 Spring 2021 Commencement
School of Health Professions
TTUHSC School of Health Professions is hopeful that within accordance of public health guidance in May 2021, we will be able to host our graduates and their guests in person and recognize you at a commencement ceremony. All December 2020, May 2021 and August 2021 graduates are eligible to participate in our commencement celebration.
Where: United Supermarkets Arena
When: May 8th, 2021
Live Stream: United Supermarkets Arena Youtube Channel
More information
School of Nursing
Where: United Supermarkets Arena
When: May 7, 2021 at 10:00 AM - 12:00 PM.
School of Pharmacy
Assuming that we have no future crisis with Covid-19 that might require the Governor of the State of Texas or the Mayor of the City of Amarillo to take further actions, the Jerry H. Hodge School of Pharmacy Class of 2021 Graduation Ceremony will hold a spring 2021 commencement ceremony.
Where: Hodgetown Baseball Stadium* (outdoor facility), 715 S. Buchanan Street, Amarillo, Texas 79101
When: May 22, 2021 at 9:00 AM.
The ceremony will also be available via live-streaming on our Facebook page at: https://www.facebook.com/pages/Texas-Tech-University-Health-Sciences-Center-School-of-Pharmacy/
*Due to the outdoor nature of this event, Plan B options are being developed to allow for inclement weather standby arrangements. Those details will be shared once they are confirmed.
Required Student Commencement Forms