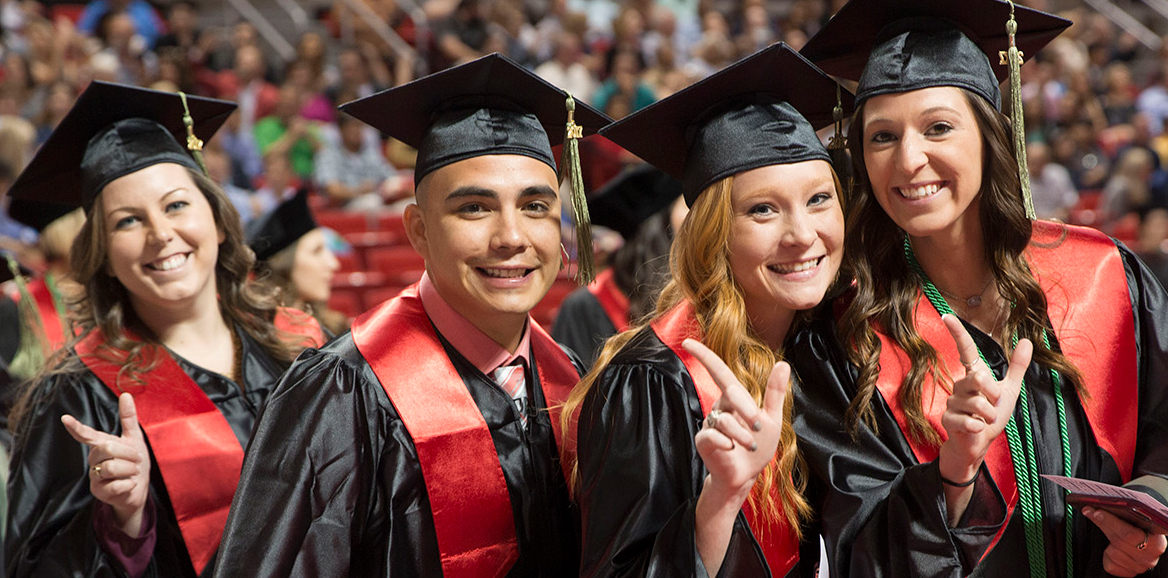 Spring Graduation
COVID-19 update:
Students who have successfully completed all degree requirements will receive diplomas at the end of the spring semester. Students who are unable to complete degree requirements due to the pandemic will have extended time to complete those requirements to still receive a spring graduation term. These dates differ for each school. Please contact Student Affairs professionals in your school to learn more.
Graduation is a special time in your life. We are sad we cannot celebrate with you as we usually do. Nonetheless, to honor your accomplishments, TTUHSC is planning a special online tribute to be released on Wednesday, May 20. In addition to the institution-wide tribute, each school is planning commencement ceremony alternatives for its students. You should be receiving communication from the Student Affairs representatives in your specific school about those opportunities.
Ceremonies for Spring 2020 Graduates
School of Medicine
Virtual ceremony on May 22
School of Nursing
In-person ceremony on August 8
School of Health Professions
In-person ceremony on August 9
Graduate School of Biomedical Sciences
In-person ceremony on July 31, 10:30 a.m.
School of Pharmacy
In-person ceremony on May 2021
August 2020 Ceremony
School of Nursing
Saturday, August 8, 2020 at 6:30 pm | United Supermarkets Arena
December 2020 Ceremony
School of Nursing
Saturday, December 12, 2020 at 6:30 pm | United Supermarkets Arena
Required Student Commencement Forms