Why Become A Family Physician?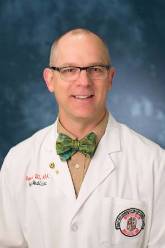 Why not? What other field offers you the range of practice opportunities and the skills for patient-centered care in the context of rich relationships? Where else can you have the this much legal fun and fulfillment? Here are some points to consider:
If you enjoy caring for the mother-to-be, the little brother and sister, the nervous dad, and all the grandparents, then Family Medicine is for you.
If you find excitement in acute care, including trauma in the emergency setting then Family Medicine is for you.
If you enjoy caring for sports injuries as the team physician, or if you enjoy taking care of hospitalized patients, the Family Medicine is for you.
If you find yourself offering your patients the best advise for daily living, life long health care and prevention measures, then Family Medicine is for you.
If you want to take your place in a field that provides leadership for innovation, life-long learning, and continuos quality, the Family Medicine is for you.
Why Choose A Family Physician As Your Doctor?
Family Physicians are trained to manage more than 90% of their patients' medical problems. Family Physicians can provide prenatal care, deliver babies and care for children and adolescents. Family Physicians can take care of the full range of adults health needs, including prevention and health maintenance, as well both acute and chronic health problems.
Most patients want a personal medical home. Family physicians are the only physicians who are capable of providing this comprehensive care. The specialty of Family Medicine has always been on the forefront of patient-centered care.
Whether you are a patient seeking a caring physician or a medical student seeking a specialty for residency training, Family Medicine can meet your needs, and the Family Medicine physicians and faculty are here for you.
The Department of Family & Community Medicine has a strong commitment to team effort, including faculty, residents and staff (including their families). It is our goal to walk beside our new colleagues throughout their stay here as well as for the rest of their lives.
Ron Cook, DO, MBA
Professor & Braddock Chair @drroncook