Hospice & Palliative Medicine
Hospice & Palliative Medicine​
Educational Strengths
It is the overall goal of this fellowship to produce doctors that are competent in all aspects of fields of Hospice and Palliative Care. The fellows will be exposed to and work within teams who have built practices of excellence in these areas. We will use the guidelines provided in Clinical Practice Guidelines for Quality Palliative Care as the key map of what objectives to pursue.


Vision
Train fellows who will be competent in all areas of patient and family care in Hospice and Palliative Care. Hospice and Palliative Care Team the fields of both Hospice and Palliative Care to become clinician leaders for the institutions in which they will work.
How to apply:
The program receives applications solely through the Electronic Application Service (ERAS) provided by the Association of American Medical Colleges. You can contact your student affairs office for more information on how to apply through ERAS. For more information about ERAS, go to: www.aamc.org/students/medstudents/eras/
We require the following:
C.V. (curriculum vitae)
Personal Statements
Three letters of reference
Dean's Letter
Medical School Transcript
USMLE/COMLEX scores: No minimum score criteria, but we require all applicants to pass each exam within the first two attempts, except the Clinical Skills(CS) portion of Step 2, which must be passed on the first attempt.
Graduate of an Accredited Program: Family Medicine, Emergency Medicine, Internal Medicine, Pediatrics, Anesthesiology, Neurology, Obstetrics and Gynecology, Physical Medicine and Rehab, Psychiatry, Radiation Oncology and Surgery
All of these can be transmitted through ERAS. Your medical school must be on the list of schools whose graduates have demonstrated substantial equivalence of their education approved by the Texas Medical Board. Additionally, it is required that all applicants meet the Texas Medical Board licensing requirements prior to acceptance. Our university sponsors J-1 visas only.

Once we receive your completed ERAS application, we will contact you to set an interview date. Our deadline for application is November 1. Exceptions may apply.

If you are an international medical graduate (IMG), contact the Educational Commission for Foreign Medical Graduates (ECFMG) for application materials and requirements. All IMG's must be ECFMG certified.
$60,377.54 yearly salary for 2020-2021
Health, Vision and Dental Insurance for fellow (options available to include spouse and/or family)
Disability, Malpractice & Workers' Compensation Insurance for Fellow
Name-embroidered lab coat
20 days of paid vacation
$1,250 taxed stipend, upon entrance to the Fellowship
Five days and $1,000 for approved CME courses
ACLS re-certification tuition provided
American Academy of Hospice and Palliative Medicine (AAHPM) Annual membership
Meal card for use in the hospital cafeteria
Parking spaces provided for fellows in UMC hospital parking lot


University Medical Center
Covenant Medical Center
Hospice of Lubbock
Hospice of the South Plains
Current Fellows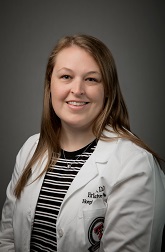 Erin Kipp, DO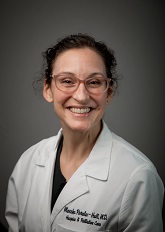 Marsha Perales-Hull, MD

Got Questions?
We're here to help. Contact us if you have questions.
Jennifer Zavala
Fellowship Coordinator
Kelly Klein, MD, FAAHPM, HMDC
Fellowship Director