Roughly one-half of the TTUHSC Jerry H. Hodge School of Pharmacy student population has historically come from within a 100-mile radius of the Dallas/Fort Worth Metroplex, an area of the state where the shortage of pharmacists has often been described as critical. To help ease the shortage, the school started developing its Dallas/Fort Worth regional program in 1997 with clinical placements for a few fourth-year students.
In 1999 TTUHSC Jerry H. Hodge School of Pharmacy officially opened its D/FW regional campus using facilities leased from Baylor University Medical Center, and in 2002 the campus was relocated to the grounds of the North Texas Veterans Affairs Hospital in Dallas, where a 4,800 square-foot building was renovated and dedicated to the Jerry H. Hodge School of Pharmacy. Additional construction during 2003 increased the size of the Jerry H. Hodge School of Pharmacy's Dallas VA campus to approximately 8,000 square feet.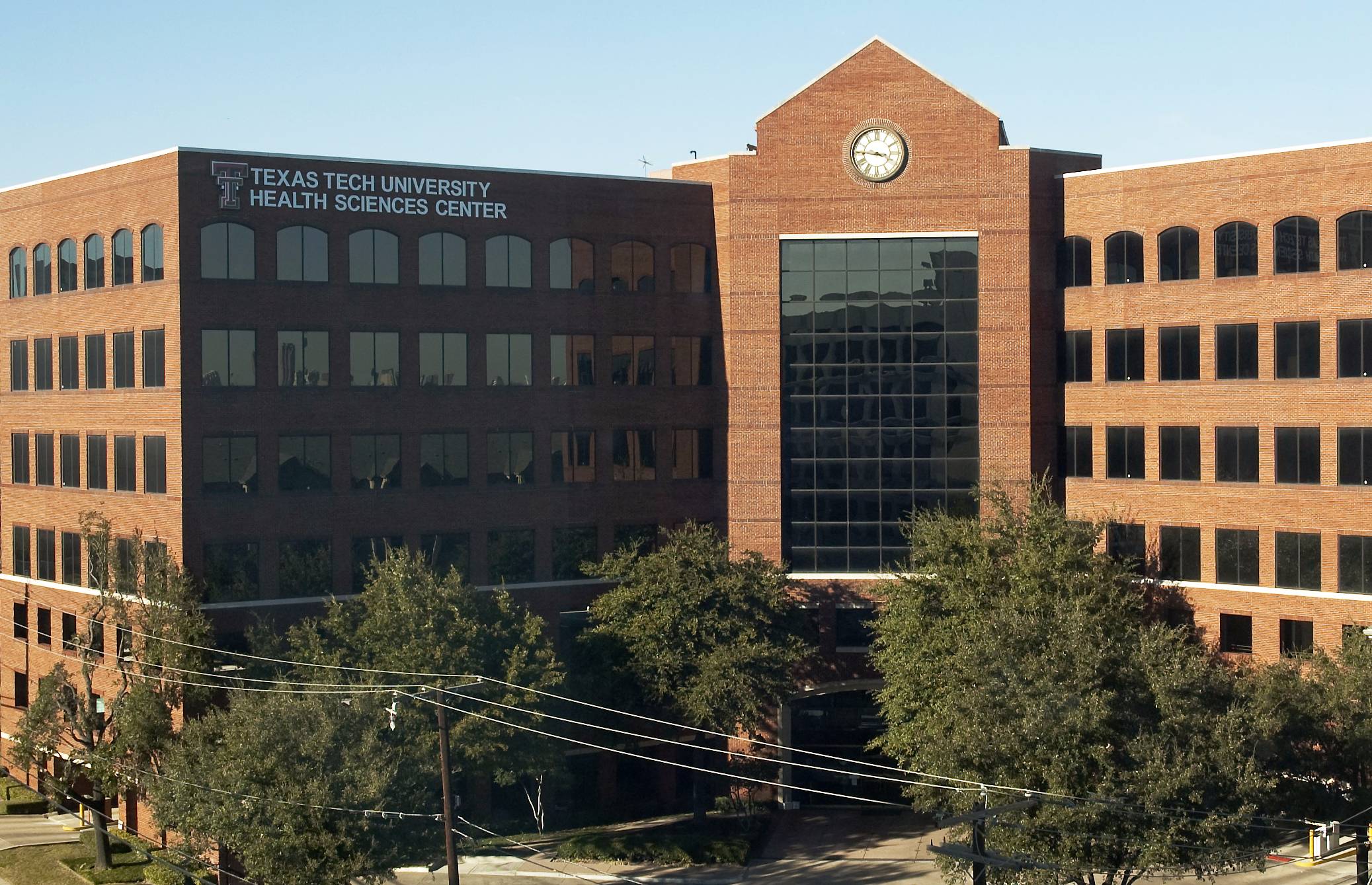 In August 2008, TTUHSC expanded its D/FW program to a second location inside the Southwest Professional Building adjacent to the University of Texas Southwest Medical Center. The 9,300 square-foot facility includes a 62-seat state-of-the-art classroom, research labs and administrative support areas. The location affords faculty and students better access to the Dallas Medical Center and several of the TTUHSC Jerry H. Hodge School of Pharmacy's important partners, such as Children's Medical Center, Parkland Memorial Medical Center and the UTSW Medical School clinics and hospitals. Jerry H. Hodge School of Pharmacy students and faculty also have user privileges at the UTSW Medical Library, one of the nation's major medical and research libraries.
Dallas Experiential Programs Staff Info
Kandice Garner
Assistant Director
Dallas SW Campus, Suite 545-F
Phone: 214-358-9017
kandice.garner@ttuhsc.edu

Kandice is our Assistant Director located on our Dallas campus. She serves as the direct contact for our Dallas students and the Dallas rotation sites. Kandice assists with site development and site visits, coordinates new preceptor development for the Dallas campus, and develops and maintains the schedules for Dallas student rotations. As Assistant Director she also assists with contract development for new sites, special request reports, and campus wide events. In her spare time Kandice loves to hang out with family and friends and go out to eat for good meals. She also loves going to Ranger games and shopping.
Nicole Tisdale
Business Coordinator
Phone: (214) 358-9063
nicole.tisdale@ttuhsc.edu

Nicole serves as our Business Coordinator located on our Dallas campus. She will be working with Kandice Garner on all things Experiential. Nicole will be celebrating her 20th wedding anniversary in October with her husband Rob. She has 2 children, Marin who is a 12th grader and Will an 8th grader. She was born and raised in Dallas and is a proud graduate of TTU College of Media & Communication/Advertising. She has extensive experience in advertising both on the agency side as well as sales. She had the opportunity to stay at home raising her kiddos and returned to the workforce recruiting for FIDM College/Los Angeles for the Dallas area. She is excited to be "home" now with Texas Tech and we are thankful to have her join our team. She enjoys listening to crime or humor flavored podcasts, watching soccer and driving her kids crazy.