Welcome to the Department of Medical Education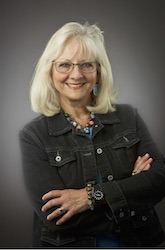 Greetings from the Department of Medical Education at the Texas Tech University Health Sciences Center School of Medicine.
The Department of Medical Education— affectionately known as the DOME— was created in 2013 to bring together faculty who are focused on teaching in the first and second years of our medical school's curriculum. The department includes basic scientists, medical educators, and clinicians, whose activities are focused on the education of pre-clinical students. The DOME brings synergy, collaboration, and a shared mission for education, as well as innovation and expanded communication across courses and educational experiences.
Among our many ongoing efforts, I point to three special areas within the DOME:
Commitment to student growth in preparation for board exams and clinical clerkships
Our faculty are responsible for first and second your coursework across the continuum of the MS1 and MS2 years. Departmental faculty collaborate internally and with our colleagues in other basic sciences and clinical departments to develop and implement best practices for large and small group teaching sessions, simulation, and self-directed and individualized learning. Department also includes the academic home for the Center for Medical Humanities and the Certificate Program in Medical Humanities. Faculty participate in the nationally recognized Family Medicine Accelerated Track (FMAT), team teaching with our colleagues in the Department of Family and Community Medicine. We also coordinate a number of electives including those for ultrasound, anatomy, rural health, and arts in medicine. Our school's learning communities, or small groups, are also developed and coordinated from the DOME; the small groups provide both curricular and students development activities and friendships that are essential to our students' medical school experiences.
Experience in Anatomic Science Education
Since its inception, the Department housed the Willed Body Program, which receives donations of human bodies for use in gross anatomy and other anatomy related research conducted within the School of Medicine and the School of Health Professions. DOME faculty and staff also provide oversight of the anatomy lab. We consider experiences in anatomy, currently the first 10 weeks of the MS1 year, to introduce students to their first patients. Beginning in the fall of 2019, we recognize the founding of the Institute for Anatomical Sciences and look forward to the finished construction of a new Anatomy Lab space to be completed on the first floor of the west end building, scheduled for completion in 2020. The lab will have space for up to 250 learners, as well as for surgical anatomy, additional ultrasound experiences, and continuing medical education.
Creativity in Educational Media
The Office of Educational Media Services is an important division within DOME. Its staff has expertise in high quality photography, videography, and graphic design services. EMS is the primary TTUHSC location for the design and printing of scholarly posters, as well as framing and mounting of printed products. EMS staff can support the development of videos that can be used within MediaSite to capture and caption teaching materials.
COVID-19 Response
Like our peers elsewhere in the School of Medicine and TTUHSC, the Department of Medical Education sprang quickly into action to address and respond to COVID-19 in educational activities, curriculum oversight, and support for students and clinical environments. Learn more about the DOME COVID-19 response here.
We welcome the opportunity to share our enthusiasm and expertise.
Betsy Goebel Jones, EdD
Professor and Chair