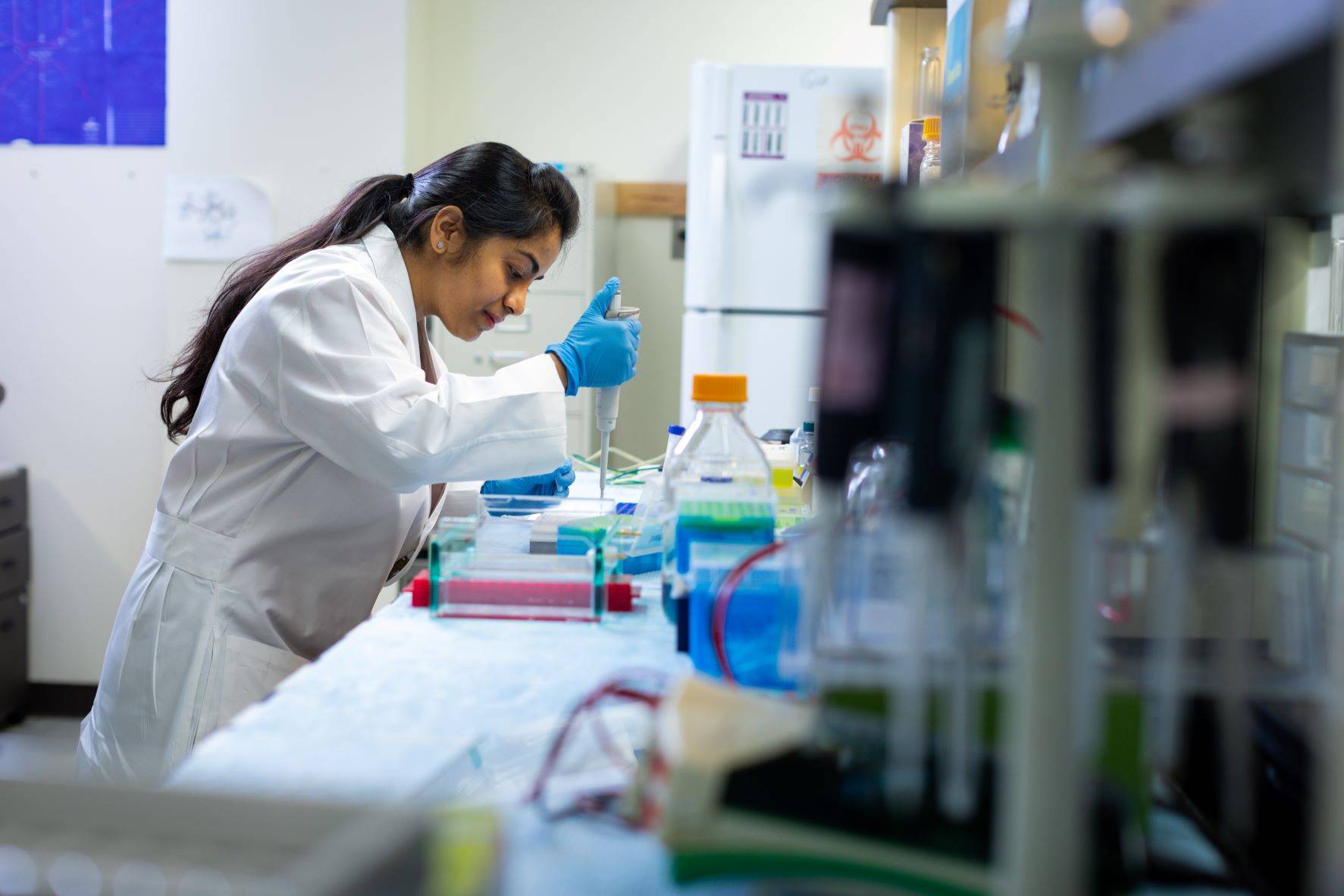 Garrison Institute on Aging (GIA) History and Research
The GIA, which was formerly the Institute for Healthy Aging, was established by the Board of Regents in 1999 to meet the Health Sciences Center's strategic priority in aging and as a collaborative initiative of the TTUHSC Schools of Allied Health, Medicine, Nursing, and Pharmacy. During 2000 – 2003, with the assistance of a $4.8 million grant from the U.S. Administration on Aging, the GIA set goals, formulated its mission, and worked with an interdisciplinary team to foster research in aging at the Health Sciences Center, and endeavored to build a successful infrastructure for sustainability. In its twentieth year, the GIA has implemented numerous research and outreach projects to fulfill its mission and vision of expanding research capacity in Alzheimer's disease and other neurodegenerative diseases of aging, advancing aging education and training through various programs to assist health care professionals, students and older adults, and promoting healthy aging in the community.
Current and Former Leadership
2019 - present: GIA executive director and chief scientific officer, Volker Neugebauer, MD, PhD
2014 - 2019: GIA executive director and chief scientific officer, P. Hemachandra Reddy, PhD
2004 - 2013: GIA executive director, Paula Grammas, PhD
Research focus:
Today, the GIA stands at the forefront in aging and neurodegenerative research at TTUHSC. Volker Neugebauer, M.D., Ph.D., Professor and Chair in the Department of Pharmacology and Neuroscience leads the GIA and is an expert in cognitive brain research that has resulted in collaborative research projects and publications on neurodegenerative disorders, including Alzheimer's and Parkinson's. Dr. Neugebauer has set strategic priorities that will broaden GIA's scope to all aspects of age-related health issues. To achieve this goal, the GIA is collaborating across the institution, and offering valuable services, such as improved access to the brain bank and a state-of-the-art behavioral testing facility. In his recent time with the GIA, Dr. Neugebauer has created bi-weekly research club meetings to advance ongoing research projects and foster collaboration and opportunities for Project FRONTIER and other research initiatives. In addition, he has initiated a collaborative seminar series with Translational Neuroscience and Therapeutics to educate faculty, staff, and students about current trends in aging-related research. Under Dr. Neugebauer's direction, GIA staff members are committed to advancing the mission and vision of the GIA by pursuing new knowledge about aging-related health issues and healthy aging through research, innovative interdisciplinary education, and collaborative community outreach and service efforts.
Got Questions?
We're here to help. Contact us if you have questions.