Retired & Senior Volunteer Program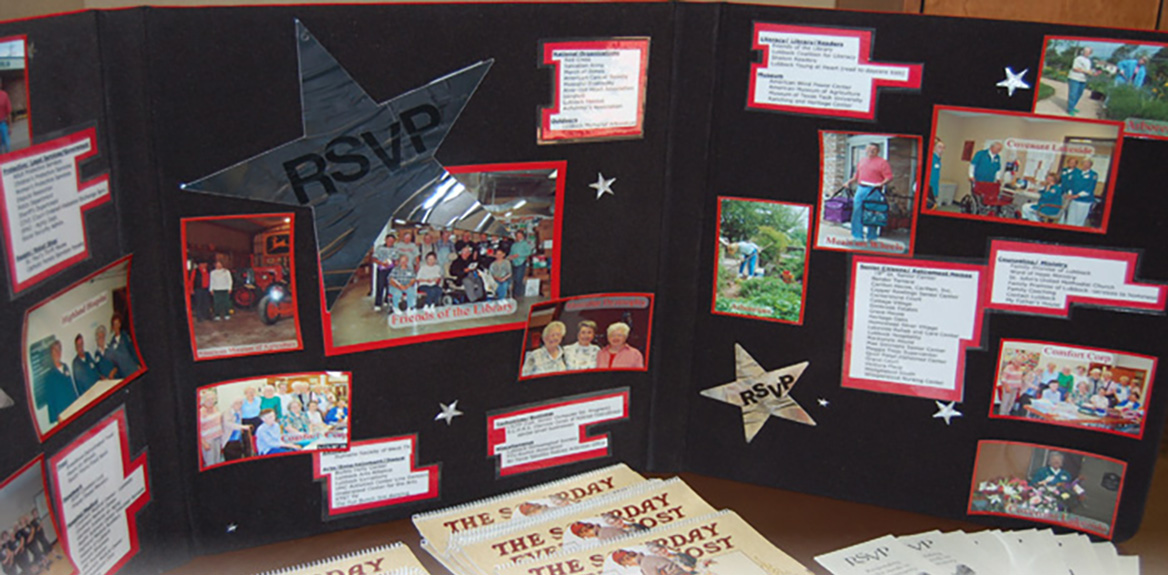 Program History & Information
Lubbock RSVP is a grant funded non-profit agency that was established in 1979 and is under the umbrella of the Corporation for National and Community Service (CNCS) and Senior Corps. It was established with the purpose of encouraging adults, who are 55 and older, to volunteer and assist the Lubbock community by using the abilities, interests and skills they have acquired throughout their life. The program engages seniors in a wide array of community services that help non-profit and community based organizations including health, nutrition, human services, education, community and economic development and public safety. RSVP currently has 692 active volunteers serving the Lubbock community. In 2017, Lubbock RSVP volunteers contributed over 110,000 volunteer hours which translates into over $2.5 million in economic impact to the Lubbock community.

Benefits of Membership


Free enrollment to any adult 55 and older
Supplemental insurance coverage at no cost to volunteer
Stay active and socialize with other volunteers
Free events through the year:

Spring Forum - focused on educating and informing seniors on how to age well physically, mentally, emotionally and financially.

Movie Night - volunteers and friends can enjoy a night of food, fun and fellowship while watching a classic movie.

Recognition Dinner - formal banquet for members and guests to enjoy a free meal and musical entertainment. Volunteers who have reached 4,000 hours of service are recognized with the Presidential Lifetime Achievement Award.
Our Friends at Lubbock RSVP -
Thank you for the cute pillows and bears! These are such great gifts for our families. We appreciate all that you do. Thanks for always sharing your huge hearts with us.
Your friends at Ronald McDonald House Charities of the Southwest
Got Questions?
Becoming a member of RSVP is simple! Contact us if you have questions.