Surgery Residency Application Information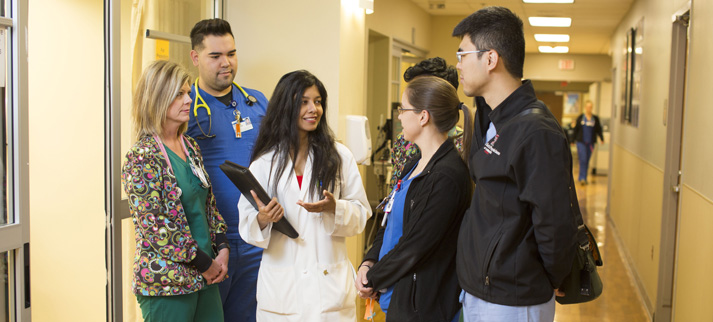 Residency Program - Application Information
All applicant documentation must be uploaded through ERAS (Electronic Residency Application Service) from the AAMC (Association of American Medical Colleges) as this is the only means that we use to accept applications. For additional information about ERAS, students and graduates of US Medical Schools should contact the Student Affairs Office at their Medical Schools or the ERAS website https://www.aamc.org/students/medstudents/eras/.
We do accept foreign medical graduates from accredited medical schools. The graduate must have received their ECFMG certification prior to interviewing. Please note that US clinical experience in not required but most definitely preferred. Students and graduates of foreign medical schools should contact the Educational Commission for Foreign Medical Graduates (ECFMG).
Please have your application with supporting documents submitted to ERAS by November 1st of each year. The following documents are required for interview:
Completed ERAS Application
Current CV
Personal Statement
Dean's Letter
3 Letters of Recommendation
Medical School Transcript
USMLE Scores
ABSITE Scores (if applicable)
After your application and supporting documents are received, the Department of Surgery Review Committee will screen them and if indicated, you will be contacted via email with an invitation to interview. This year the following dates will be available for virtual interviews at TTUHSC Department of Surgery:
November 3
November 17
December 1
December 15
December 29
January 5
TTUHSC Department of Surgery participates in the NRMP (National Residency Matching Program). We generally fill five (5) categorical positions and five (5) preliminary positions from our PGY 1 applicants. Those of you applying for first year positions should obtain information on the match from your Dean or from the NRMP http://www.nrmp.org/.
Additional information on TTUHSC application requirements can be found HERE...
Got Questions?
We're here to help. Contact us if you have questions.
Danielle Shears
Residency Program Manager
Phone: (806) 743-2332
Fax: (806) 743-1475
Address: 3601 4th St.
Room 3A118
Lubbock, TX 79430